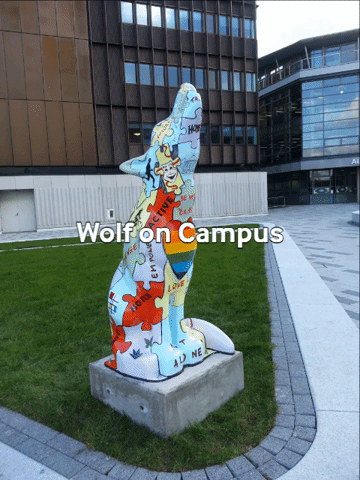 Wolf on campus has arrived!!!
The Wolf sculpture is beautifully designed and the jigsaw design shows how different aspects of life make up a human being.
The orange jigsaw pieces represent five ways to mental well-being, also the snakes and ladders refers to how life will be full of ups and downs.
Located in the City Campus Courtyard.
Wolverhampton University is here to support you with difficult moments during life.
Please feel free to take a selfie and tag yourselves @wlv_uni