Want to win a £100 shopping voucher??
Take a few minutes of your time (students and staff) to fill in the University's travel survey, where a lucky individual can win a £100 shopping voucher.
The voucher can contribute towards your Christmas shopping and gifts for friends and family...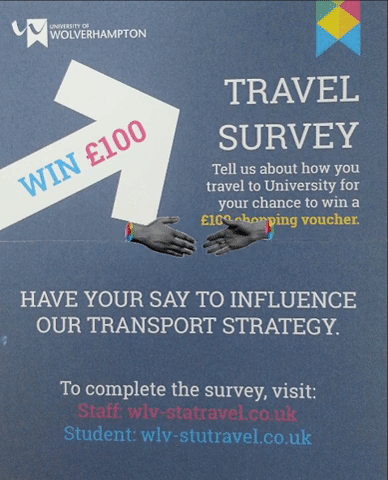 Your opinions are important to us and can influence our transport strategy. We want to ensure that transport is more beneficial for both staff and students!
To complete the survey, visit:
Staff: wlv-statravel.co.uk
Student: wlv-stutravel.co.uk
Thanks - and good luck!