Mum and dad can't cook for you forever - once you get to uni you'll either hate cooking or love experimenting in the kitchen.
But it's not always straightforward: You plan on making the perfect curry, and the next second the rice is burnt to the pan and you've set the fire alarm off.
Here's what you can expect when you get in the kitchen:
It doesn't always go to plan


We all have bad days, those days when things just don't seem to go to plan. Like when you try to make beans on toast and the toaster is in flames and the beans have stuck to the pan. Don't worry, we've all been there scrubbing burnt pans for hours on end.
Pasta is love, pasta is life


Pasta is your best friend when you're too lazy to cook a proper dish, and better yet it's hard to burn the kitchen down when cooking it. Even if you plan on preparing a tasty roast dinner, you will probably end up producing spag bol instead.
Freezer fill up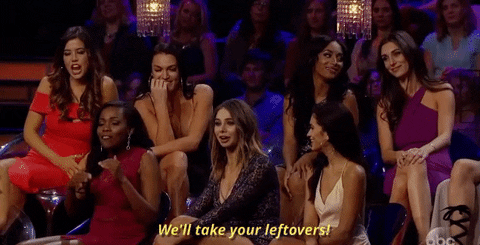 Don't be surprised when you end up cooking enough food to feed a family of 7 (including the cat and dog), but take the opportunity to bag up any leftovers and pop them in the freezer for another time. Eventually, you'll have forgotten about the frozen curry from last week as you're trying to fit in your excess macaroni cheese.

Forgetting the washing up


So, you plan on having cottage pie: You've got the instructions up on your phone, chopped up all your veg (without any injuries), and your mince is sat on the side waiting to be cooked. Then you realise all your pots from last night have been "left to soak"...

Opt for a takeaway instead


Either you've burnt all your pans attempting to cook rice or simply don't have the energy to bother cooking for yourself, so you opt for a takeaway. Takeaways are a blessing to all students. If you're feeling pooped then get your flatmates on board with ordering a Chinese, just make sure to tell yourself that you deserve it.
Happy cooking!