Unlike your Facebook or Twitter profile, your LinkedIn pic needs to show you in a professional light!

It's most likely going to be your future employers who will be having a nosy at your profile so try to make a good first impression.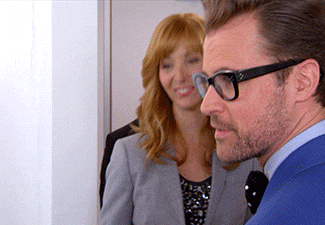 Here are the top 5 things, we think should be sure to avoid when taking a professional shot:
Grainy or pixelated: If your picture is unclear, it just doesn't give off the right message. If you are going to crop yourself out of a larger picture don't stretch it as the distorted look isn't in fashion for job seekers and doesn't look great.
The Epic Selfie: Despite the selfie's fame, don't make your profile pic look like you took it yourself. Make sure your arm isn't clearly visible! Ask someone to take it if you can or if you need to take it yourself, try using a self-timer.
Poorly lit: This goes back to not wanting to have a grainy or pixilated image because even if the photo comes out well, you probably don't want to have a dramatic or shadowy image to represent you professionally.
Inappropriate for your industry: If you want to work in a creative industry, it's fine to have a pic that shows that you can think outside of the box. But try to aim for Coco Chanel instead of Coco the Clown.
Party pic: A photo of you in a large group of people with a drink in hand doesn't reassure a potential employer that you will be in the office for 9am every day. Obviously, there is nothing wrong with a good social life but think about how you want to portray yourself as a young career seeking professional.