Lifestyle
Need help finding a job over summer?
Yes, exams are over and you might be celebrating but do you know what you're doing with your summer?

Summer is the best time to get a job when you're away from uni, even if it's for a short period of time. Maintaining a job over summer is also something that will help you in lots of different ways either it's your confidence, experience, skills or just get you some spending money.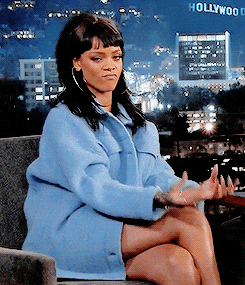 Don't feel daunted about applying/interviewing for a summer job - follow our advice and you'll be absolutely fine:
Make sure your CV is up to date: Get all your recent work experience on there and any skills that you've developed at university. You really need to impress and yes, it is hard to stand out in a CV but most times this is your only opportunity. We'd recommend that you keep it professional - maybe don't use your jack_woz_ere_05@gmail.com email address...


Be confident: Yes, going up to someone and asking them about job opportunities or going to an interview can be nervewracking but try to be confident! You'll stand out more and make a better impression than if you were to be shy and awkward. You need to show off your personality the best you can!
It's not what you know, but who you know: You might look through and apply for hundreds of jobs but not get yourself anywhere. This is when you need to ask around and see who can help you out. You never know, your uncle's best friend might know someone...


Flexibility is key: If you're trying to find a job just for summer, you might already be limiting your options so that's why you need to be as flexible as you can. Being willing to work regularly shows a strong work ethic and will help you impress employers.
What job is best for you? There are lots of different jobs that are perfect for a student over summer like retail, bar work and office work but some of them you might not have even considered before:
Internships: You won't get paid but they are the best experience you can get. They can be competitive so make the most of it.
Mystery shopping: You can be set tasks to pop into shops and mark the assistants on their customer services. Sometimes you get paid for it or you get the keep the things you buy.
Dogsitting: If you're like us and absolutely LOVE dogs, see if you can start charging to walk dogs whilst people are at work or have them stay overnight - think of the endless cuddles!
Freelance blogging/vlogging: You could do anything like reviews, articles or videos for established institutions. If you want to do this kind of thing when you finish uni, it's great experience to put on your CV and it'll help with your studies.
Good luck with your job search - have a great summer!