Who said being a student was easy?

Exam season is fast approaching and it can be a very stressful time at university but you're not the only one struggling to keep on top of it all.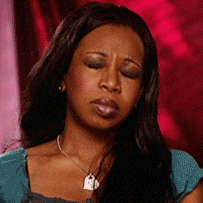 It's important that you don't let your stresses interfere with your day to day life or dramatically change your mood because it may then affect you more seriously. If you feel like it's getting serious, there are services on campus to support you.
One of the most common causes of stress during exam season is your workload and time management i.e. finding time for lectures, revision, maintaining your social life and your deadlines! Sometimes there just isn't enough time in a day...
So, what can YOU do to make life a little bit easier?
Prepare: Make a timetable but DON'T overdo it. Prioritise what you need to do first and what can wait. Keep time for yourself - it'll help you calm and rationalise what you need to do.


Talk: Try talking to a flatmate or course friend about your worries. If you're really struggling with your stress, speak to your lecturer or tutor about what you're experiencing. Isolating yourself or struggling on your own will only make things worse.
Put your health first: During your revision sessions, avoid substances high in fat or sugars as these can increase your stress levels. Taking part in regular exercise is also a big help - if you're not a big gym goer, it isn't too late to join sports clubs and teams.


Sleep: By now you'll probably take any excuse to have a nap but don't sleep the day away - just make sure you're getting enough sleep on a night. Taking time away from phones, iPads and laptops before bed will help you switch off and get some rest.
Be positive: You wouldn't have made it to where you are if you weren't capable of the tasks you're being asked to do. You can do it!


Don't let the stress take over - exams are hard but you'll make it through. Good luck!