Lifestyle
Making the most of your Easter break...
Hands up if you're over the moon that the Easter holidays are FINALLY here?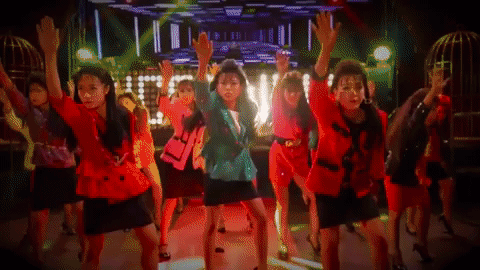 Nobody has an idea what goes on past those library turnstiles, the endless stress when you've got exams/deadlines and don't get us started on managing group projects. That's why you really need to make the most of your Easter holidays so that when you're back at uni, life is much more relaxing and stress-free.
Here are a few ideas of how you can do just that:
1. Put your feet up
You went straight from your relaxing Christmas break, to exams, to going on a few cheeky nights out and then back to constant lectures and essay writing again without so much as a chance to breathe. Let's just say it's NEEDED!
2. Have some lie-ins
Your bed could be as comfy as a cloud, but when you have coursework stress and general day-to-day stresses, you'll struggle to get an uninterrupted night's sleep. Nothing beats laying in bed for a couple of extra hours on a morning, especially when you know that you don't have to rush off to uni as soon as you wake up.
3. Make some plans for summer
Non-uni goers have evenings/weekends to get together and plan their summer fun but it takes a lot more coordination to fit into other peoples schedules at uni. Even more so when you've got children to look after, daily chores to do or a part-time job to upkeep. Try to get something in your diary with your friends and family during these holidays; doesn't matter how big or small they are.
4. Cook some good (and healthy) food
After one too many takeaways and your only options for dinner have become Pasta 'n' Sauce and freezer food because your bank balance is pretty low, it'll be nice to try something a bit different, right? Try to introduce some good old fruit and vegetables in your life and get yourself detoxed and ready for term 3!
5. Do what makes YOU happy
As much as you love your friends, family and housemates, putting up with them (and their drama) 24/7 can be a bit much. Take yourself out for the day and do what makes you happy. This could be shopping, having a day of gaming or going to the cinema with your mates. Having this time for yourself will make you feel much more relaxed and positive.

Some people will never understand the amount of hard work that comes with being a student but just ignore them...
Now is the time to focus on a couple of weeks of rest without being made to feel guilty!