Campus
LGBT History Month: Carol movie
For LGBT History Month we're sharing a few of our favourite LGBT films with you...
First, it was PRIDE and now it's the turn of Carol!
If you're not sure what it's about, this is the basic storyline...
A young woman in her 20s is a clerk working in a Manhattan department store and dreaming of a more fulfilling life when she meets Carol, an alluring woman trapped in a loveless, convenient marriage. As an immediate connection sparks between them, the innocence of their first encounter dims and their connection deepens. While Carol breaks free from the confines of marriage, her husband threatens her competence as a mother when Carol's involvement with Therese and close relationship with her best friend Abby (Sarah Paulson) comes to light. As Carol leaves the comfort of home to travel with Therese, an internal journey of self-discovery coincides with her new sense of space.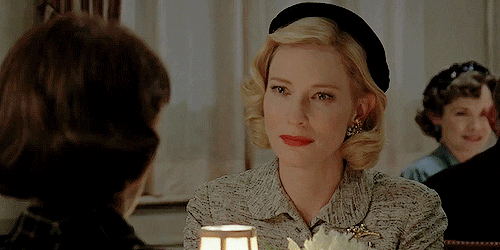 Sound like something you'd be interested in? Head to the Arena Theatre on 26th Feb @ 6pm. It's completely FREE but we'd recommend getting your tickets booked in advance.