With exams looming over us and Christmas break far behind us, it's important to try to prepare for exams as efficiently as possible to avoid that exam stress...
Here are some useful revision tips:
Be Realistic
Make sure you're realistic about the amount of revision you need to do and how you will fit this into your already busy schedule. Get organised and break down the subjects you need to cover into (realistically) manageable sections to help put you at ease and allow you to cover all the content before your exam. Be realistic with your schedule and make sure you factor in any other commitments you have to make sure you have enough time to revise.
Condense your content
You're probably overloaded with information from lecture slides, notes, books and recommended extra reading, so you'll need to organise yourself by sorting out the most important points and condense the amount of information you have. This will give you extra time to do some wider reading/researching and allow you to demonstrate that you know what you're talking about and care, potentially earning you extra marks - bonus.
Find out what works for you
With an overload of information, you might get bogged down and not truly understand the content, trust me, it happens. That's why it's important to find a study technique that works for you, whether it's to create flashcards, study with a friend, or make mind maps. Be sure you're actively engaging with the content.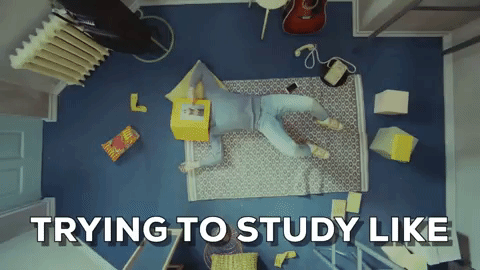 For more information on the above tips, click here!