Food
Freshers Food & Drink Festival 2018
Foodies get your knives and forks at the ready for the freshers' food and drink festival 2018!
This Tuesday is the Freshers' week 2018 Food&Drink Festival at WLV.
Entry is FREE is make sure to bring your new mates (or use it as an opportunity to meet new people)...
Where? City Campus Courtyard
When? Tuesday 25th September
From? 10am - 3pm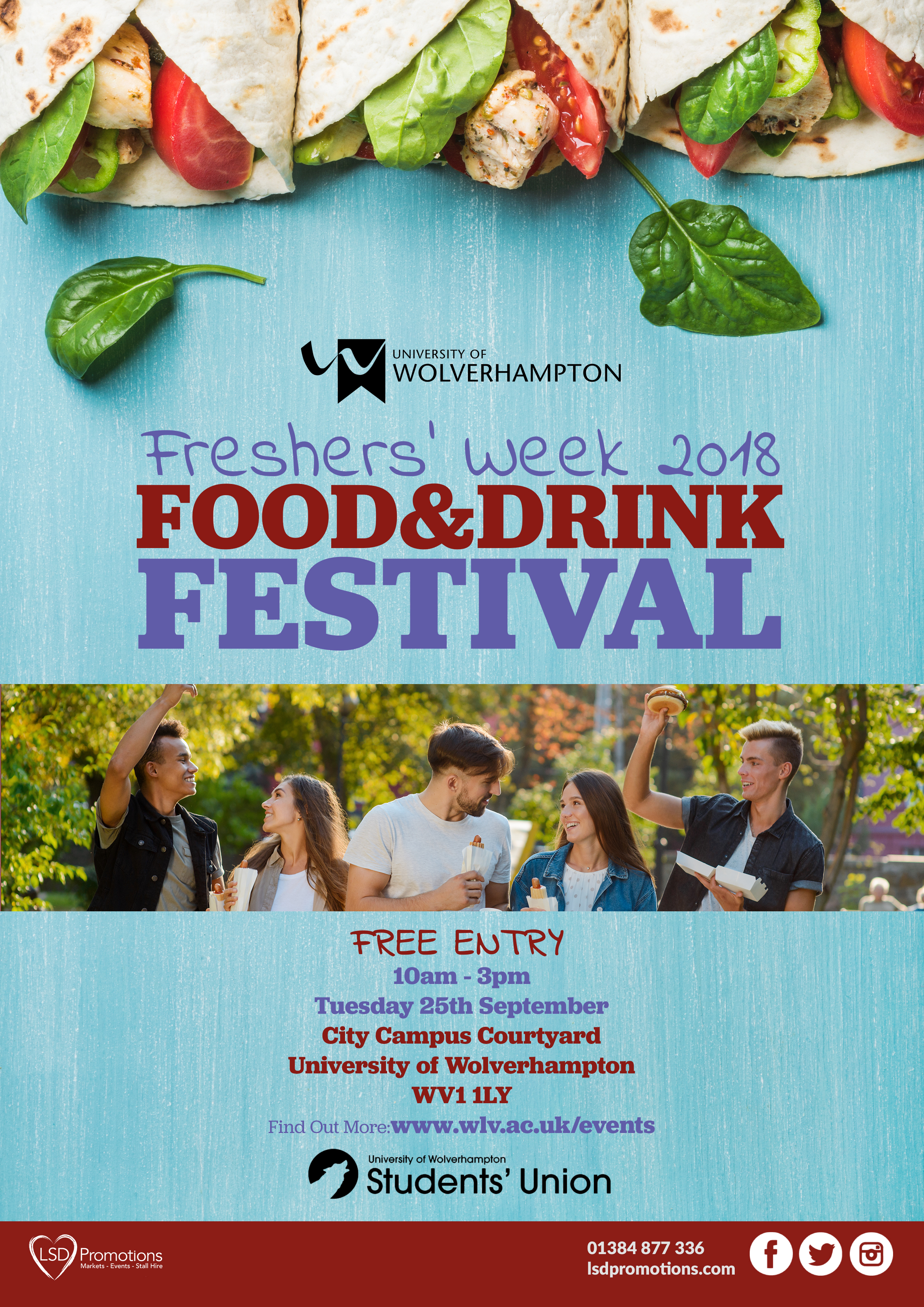 For more events like this be sure to keep your eye on Campus Life & subscribe to our newsletter. That way we can keep you up-to-date with the latest news & events.