Whether you're hoping to find a part-time job, internship or something full-time, your social media could hold you back...
Most of the time people forget about it all together.
More and more employers (70%) are using Facebook, Twitter and Instagram to see if you match up to what is on your CV/application form or just to have a snoop - we all do it! That's why you shouldn't let your social media let you down...
You might think those very drunk videos and statuses from Saturday night are hilarious, but your future boss? Not so much.
That's why we've put together some advice you might want to consider before you start applying for your ideal job:
Nip your complaining in the bud
Employers will always prefer a positive person over a miserable one so don't claim to be Mr/Mrs. Happy when your Twitter is full of you complaining about every Tom, Dick and Harry because your potential boss will just think that they will be next.

Delete any foul-mouthed rants
It just screams unprofessional. We all have a bad day from time to time (trust us, we know) but that doesn't need to be aired all over social media when you're in a bad mood. Save that for ranting to your flatmates!


Don't get caught out fibbing
You might have said 'I love playing sport and take pride in being part of a football team' but there are no pictures of you playing sport on your Instagram, it'll send alarm bells. Just don't exaggerate anything or you'll look silly in your interview. If you make it that far...
Being offensive doesn't get you anywhere, believe it or not
You'll be surprised how many people don't think before they post. Even celebrities like Stormzy have had to apologise for things they've tweeted in earlier years so you don't want to do the same. Avoid comments around race, sexuality, gender, religion etc.
Make them fun and interesting
Just because you don't want to look stupid or offend anyone on your accounts, doesn't mean your Facebook has to reflect nothing about your life! Try to get your personality to shine through so employers can imagine what you're like and find out more about you.


Is that another selfie?
There is nothing wrong with taking a selfie now and again but your pictures should make you seem friendly, fun and represent you as well as possible. You don't want it to show off your cleavage or make you look silly because people do judge a book by it's cover.

If you'd prefer, create some professional accounts instead. This way you can take a different tone and discuss topics surrounding the sector that employers would find interesting without worrying they'd know everything about you. Definitely sign up to LinkedIn and remember, make your personal accounts private!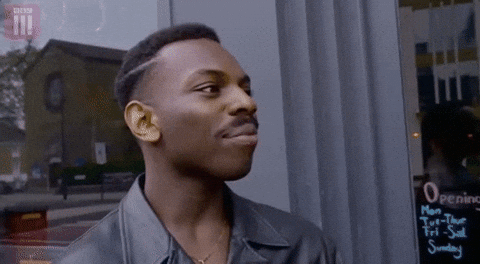 Good luck with your job search, if you ever need some advice, nip into your Careers department!