Lucky you, we are hosting a great food festival on the City campus for everyone to enjoy!

Even better if you're a bit of a foodie like Jennifer Lawrence...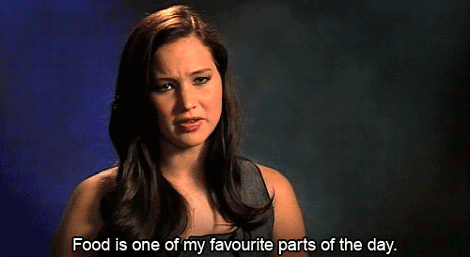 You can expect to find LOTS of yummy and warming Autumn and also:
A Gourmet Market
LIVE Cooking demos
Locally sourced food to buy
Delicious hot and cold food & drink!
You'll find us at MC Courtyard all day on Tuesday 17th October between 10am and 4pm so no excuses, you can nip down between your lectures!
Bring your friends along too - see you there!