It's easy for days at uni to merge into one with erratic sleeping patterns and the odd night out.
However, the main reason you're at University is to get a degree so you really should study.
Here are top 4 study habits:
1. Figure out what kind of learner you are
The first thing you should do is to figure out how you learn best. There are many different styles in which people best learn, and once you figure out how you learn, you'll know how to study:
Visual learners learn best when pictures, images, and spatial understanding is used.
Auditory learners prefer using music, sounds or both.
Kinesthetic learners prefer a more physical style of learning through using the body, sense of touch and hands.
Logical learners desire to use reasoning, logic and systems.
Verbal learners prefer using words in writing and speech.
Social learners prefer to learn with other people or in groups.
Solitary learners learn best alone. 2. Set time aside to study
No matter what kind of learner you are, it's important to set time aside to actually study. Instead of dashing home after a lecture, head to the library for an hour while the information's still fresh and review what you've just learned.
3. Note taking
Take notes that are clear and concise! The best way to combat struggling to read your notes after your lectures is to review your notes as soon as you can after the lecture. This way you can fill in any gaps whilst you still know what you learnt.
4. Get enough sleep
This is obvious for general health reasons, however how are your little grey cells going to be working at their best when you're sleep deprived? Make sure you get enough sleep so your mind and body can recover!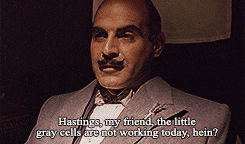 For more information on good study habits, click here!